Create a Unique Brand Experience, or… wither.

– StormySunday –
The Birth of a Brand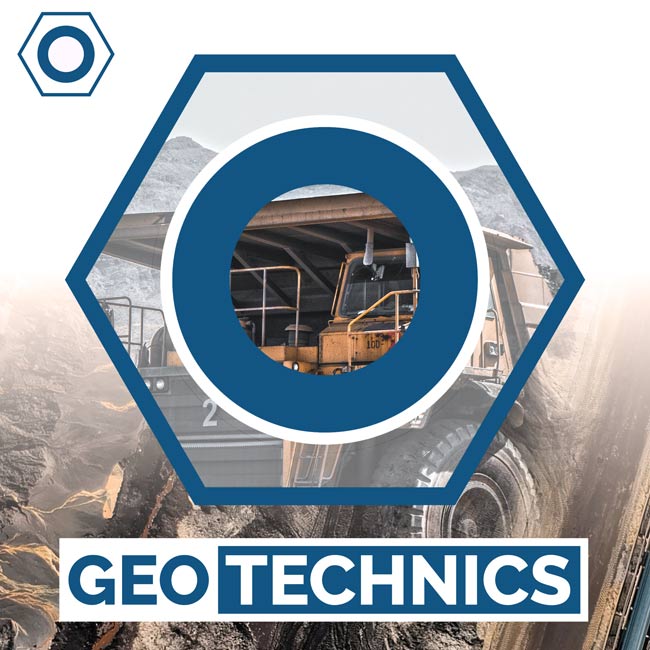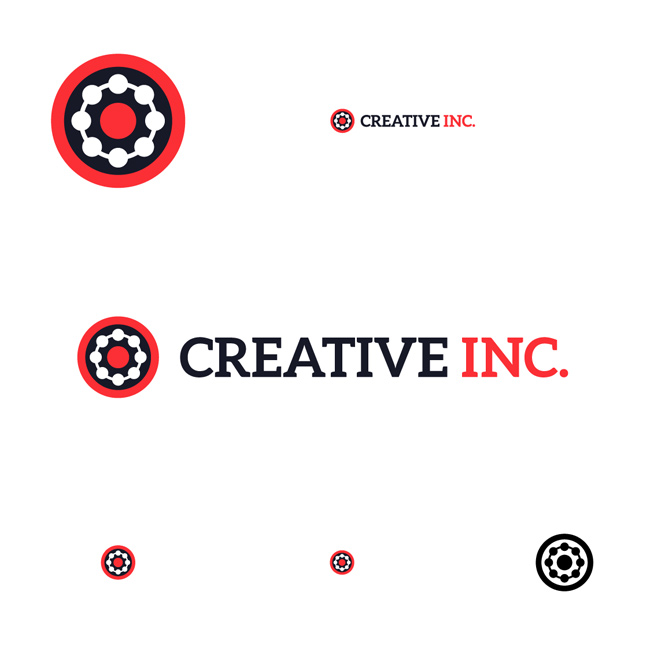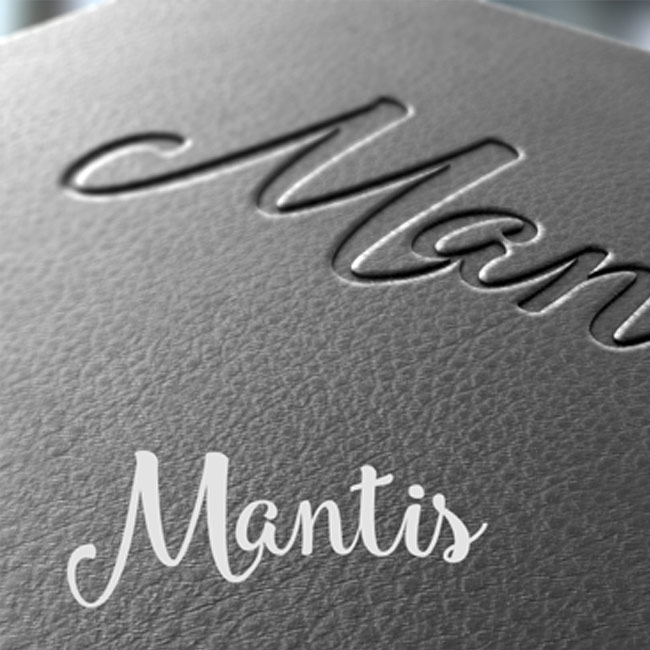 A Brand Starts with an Extraordinary Idea


An Answer to a Question


A Solution to a Problem
The creation of a brand can start with an adventurous idea. A bold approach. Or even a solution to a small, yet frustrating problem. If you have an idea that is 'the portal to bliss', you are ready to start your own brand. You are qualified to shake the ground from under your competitors.
Because although there may already be several players in the market trying to address the same problem, your approach can still be unique. You solution may still be better, faster, easier. Or maybe your approach to communicate with your target audience is unique. Perhaps you target a sub-group of the bigger audience? It may be your unique use of language that persuades people to come over to your side of the fence.
Contrary to popular belief, and proven on a daily basis, 'the market' is not saturated, it is not overfull, and yes, there is still room for your brand, product & organization. If it is good. If it is unique. If it addresses a unique audience, if your brand solves a unique problem.
As oversimplified as it may sound, your idea can change and upset the old order of things, may shake the establishment, can change the world!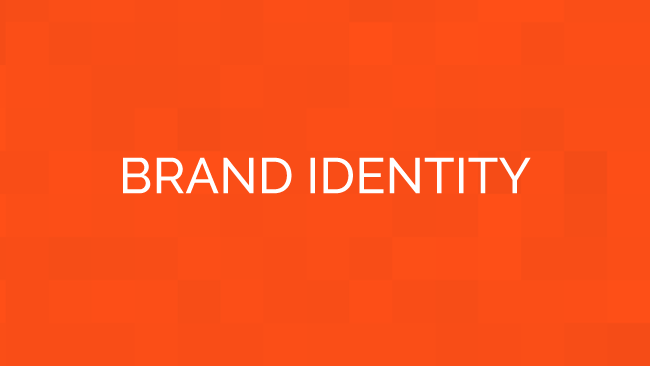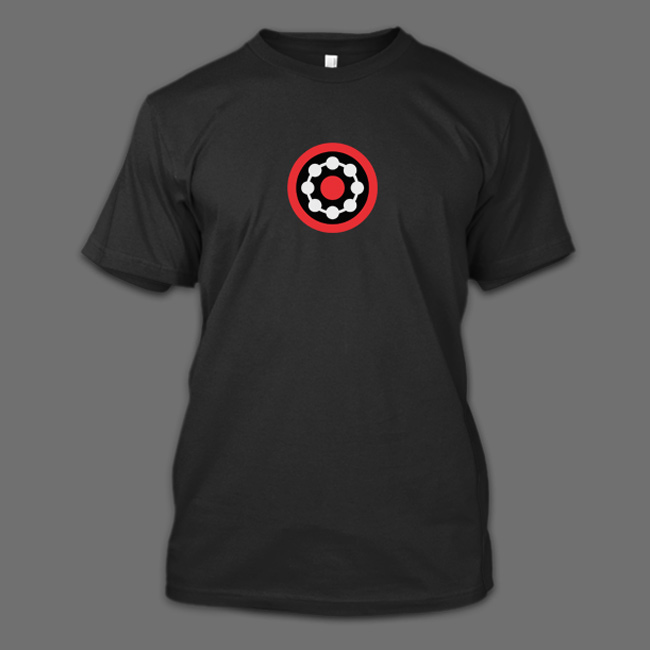 How to Create an Effective Brand Identity
Can a brand have an identity, a personality? Is that even possible?
An effective brand often starts with a piercing question: How can the brand, or service, improve the lives of people?
This sets you apart from the competition, this justifies your existence, lends you room to move into the market and carve out your little niche in that market space. And don't be shy now; Allows you to aim for a bigger piece of the pie.
Some of the worlds' best ideas led to some amazing, and even hulk brands, starting from humble beginnings in the garage, the attic, or the backyard.
And steadily, possibly along a rocky road even, grew into mature brands everyone recognizes, many of us use, with a devoted group of loving supporters, that in turn promote that very same brand every day. They become brand advocates to their coworkers and peers, family and friends and even toward doubters.
Brand Identity Definition
The elements that make up a brand identity are designed and developed to communicate a certain image of perception to the consumer, and (potential) customers.
A perception of how the brand owner likes them to perceive the brand.
How the brand is perceived, by its users, and non-users, determines how successful the brand will be, how much potential the brand has.
Although we can steer that perception through design, aesthetics and apt brand management, the ultimate deciding factor is how the consumer of the brand value their experience with the brand.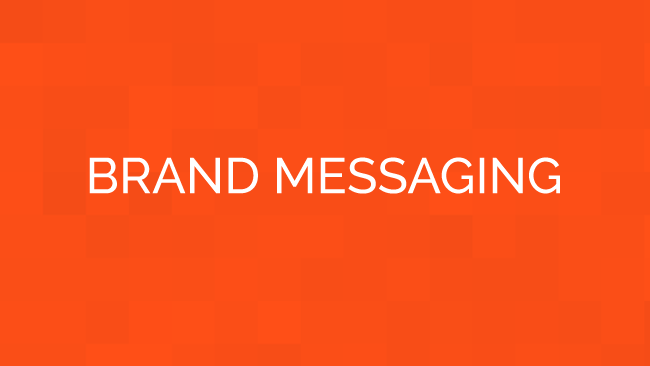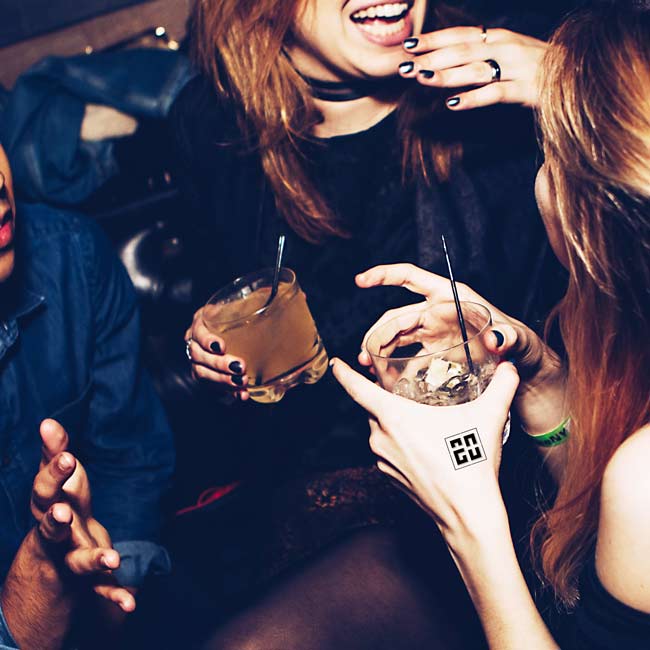 How to Craft a Powerful Brand Message
When a brand stands for something, it creates meaning to people's lives.
A brand message is a clear and balanced proclamation, a statement of belief, supported not only by promises and objectives, but most of all confirmed by actions, and delivering on the promises.
The brand message lends meaning to a product or service, even an entire organization. Through proper and consistent messaging the target audience feels connected, appreciated and understood. Even willing to defend and promote your brand.
The effort put in is rewarded through growing sales numbers, an increasing amount of positive reviews, and an ever expanding group of trusting followers.
This translates itself into the 'Brand Perception' [Figure 1]
Typical questions you need to answer when creating a brand, and more so a Brand Strategy, are:
What is the purpose of the brand?
What is the brands' future vision?
What values does the brand celebrate?
What is the mission statement?
Why would customers want the brand?
Brand & Competition positioning
Define the character of the brand
Who is the target audience?
What is your next big idea?
Feel free to send a message to discuss your idea, or if you need a sparring partner to grill your initial plans.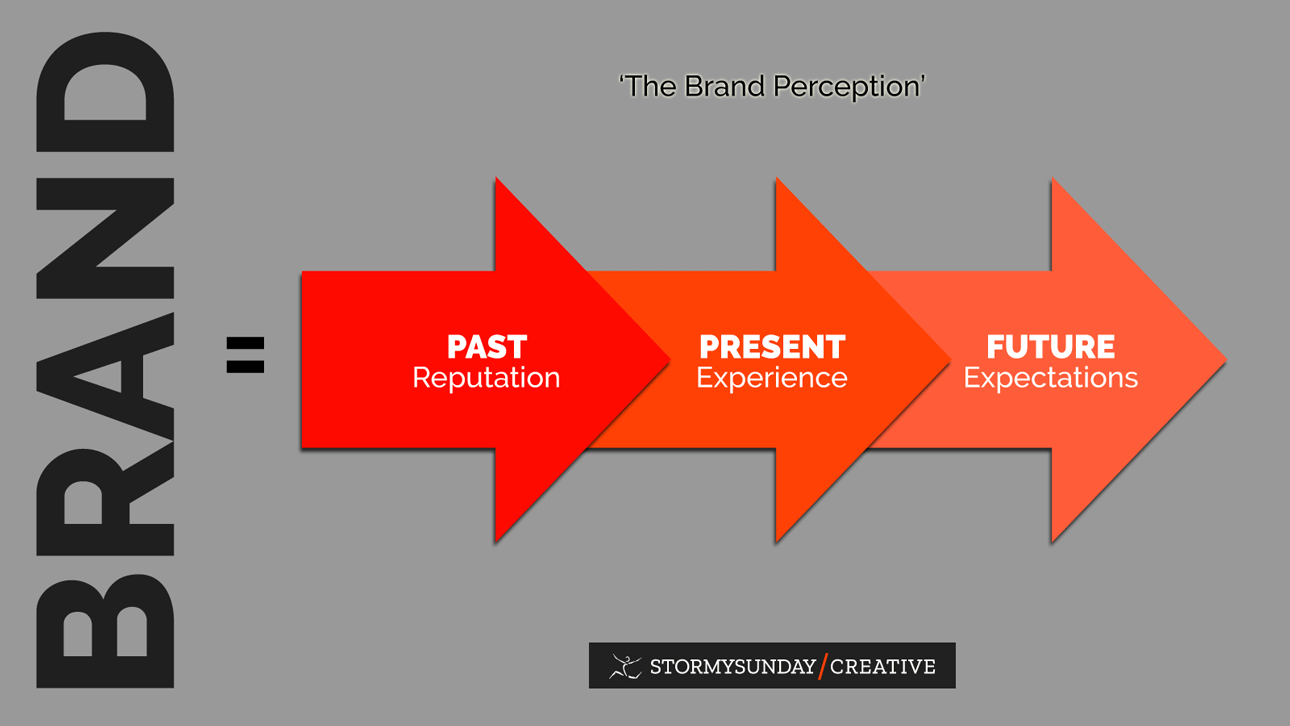 Brand Perception Explained
A lasting positive brand perception is built upon three major factors. Through carefully planning and executing your Brand Management, and the constant guarding thereof, we can guide the perception of your brand.
We recognize the following three main focus areas;
BRAND REPUTATION
A lasting reputation is the result of delivering on the promises made by the brand message (aka. Brand Promise). Accompanied by a consistent and excellent customer service to continue building 'brand trust', thus increasing the so-called 'brand equity'.
BRAND EXPERIENCE
To become a successful brand we need to guarantee the service or product gives a uniquely satisfying experience, and through this, creating emotional and psychological connections to the brand.
BRAND EXPECTATIONS
By enforcing the above brand reputation and brand experiences consumers give meaning and merit to their beloved brands. When the brand message promises something, the brand is expected to deliver that promise in the future, and so creating brand loyalty.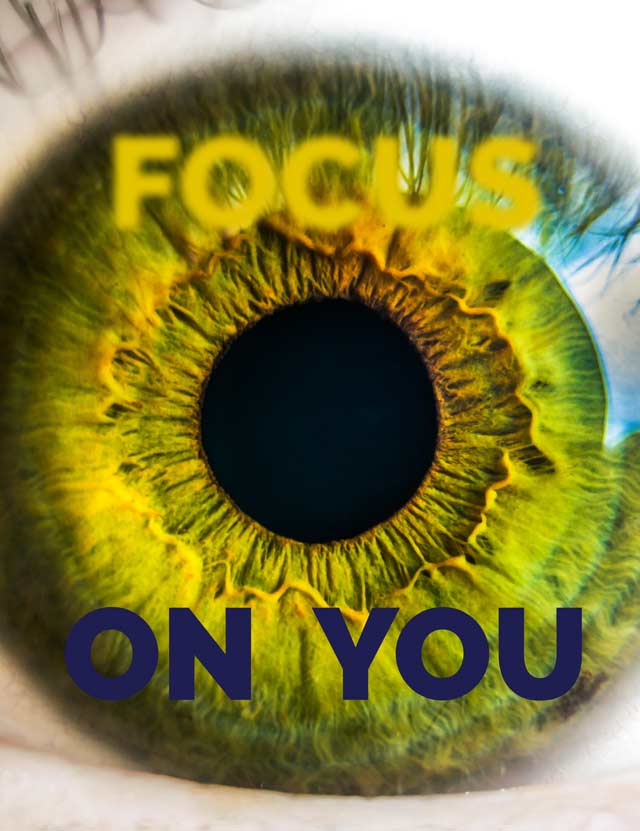 ---
TIP!
A Logo is NOT a Brand!

Although a stubbornly lingering assumption by many, this is incorrect.

Rather, a logo is a mark for people to verify the legitimacy of the brand, a symbol to associate the brand experience and brand identity with.
Customers
Speak
0

Without the continuous support, advice and expertise of Stormy we would have been soooo lost… But now… we aren't! We love our new logo, the web site is precisely what we wanted it to be, and even the supporting visuals they delivered are exactly what we need! A truly satisfying experience.Vietnam Exchange
1

They handed us the right tools to communicate to our customers and created an awesome logo for our business. Next to creating great end products, they proved to be a valuable partner in refining our marketing strategies and helped us focus on our target audience optimally. The Village
2

Response was prompt, very thorough, and the end product fit our brief perfectly! Communication was easy, and they were receptive to making modifications and happy to aid with the application of our design, streamlining the process of turning concept into reality.EAZY PICKINS
3

Our new start-up company needed an identity, weaving smoothly into our services characteristics. STORMYSUNDAY was able to tap into that feeling effortlessly. We now have the perfect tools to engage with our customers and make a slamming lift-off!DUTCHfishDELIGHT
4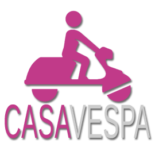 Amazing job! We know we've tested your outer limits (or… so we thought), but time and again you went above and beyond our expectations… We could not have wished for a more reliable partner for this challenging project.CASA VESPA
5

I once was in deep sh*t when Erik saved my day by quickly creating picture perfect 3D product visuals for a client of mine. Since then we have work on and off for the same client and discovered Erik to have skills beyond just 3D visualizations.Bushbaby
6

A 3D designer with a feeling for the product. He remains involved in the best implementation of the work after delivery and provides well-founded advice. If you are looking for, among other things, a 3D designer who thinks along with you, search no more.Sandalinos
7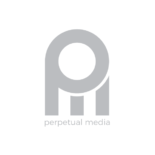 No wayyyy dude! This sh*t is brilliant man. You are making me cry. You made a freakin superhero symbol here!Perpetual Media
"Sign here, please".
A wink to a signage we are all familiar with, the 'Logo'. The signature of a brand we identify a certain product, business or brand experience with.
Since the brand, the quality of its products and service actually makes it successful, there is no ultimate choice for the shape of your logo. Yet, there is one thing that always matters (most)…