First Page in Google?
No. 1 Position in Google?
Let's address the little elephant in the room first, shall we?

Is Search Engine Optimization (SEO) the Unicorn effort that can bring your website, or website page, to the first page of a search engine result page (SERP)?

…or even… to the first position, on the first page in Google (or any other search engine alike)?
The short answer: No.

The realistic answer: Yes, but not without considerable effort. Depending on your product, brand credibility, and niche. Depending on SEO efforts of the competition & budgets. And stamina. And your Media Planning. And…

Because let's make one significant point very clear, straightaway:
SEO is NOT a one-time effort!
Search Engine Optimization is a continuous effort of a combined strategy between your SEO, web designer, web developer and the marketing department. For, all this needs to be brought in line with your brand messaging and brand identity to be most effective.
This latter point can be somewhat played with, but if you want to connect with the right audience, and eliminate all possible deviations and insecurities along the data feedback loop, it is recommended to stay as close to your original brand vision as possible.
We can make several distinctions in SEO work areas;
Of course we could go even further by dividing up specific SEO goals even more, once you've reached a certain level of adulthood, or saturation in the field; Local SEO vs. National SEO vs. International SEO or Core business SEO vs. Related industry SEO.
In this article we won't go too deep into these sub-matters, but you will get a brief explanation of the three main SEO areas;
Technical SEO
Factors involved in optimizing Technical SEO are:
Website Speed
Although a bit of a cross-over area between web design and web development, when talking about technical SEO we mainly talk about server speed, and how fast a web page is served to a visitor.
You may have heard that more than 50% of website visitors will leave if the first content is not served within 3 seconds…
Yes, then attention spans of today's web surfer is very fragile, indeed.
Optimized Internal Lining Structure
No dead links on your website
No Duplicate content
Secured by the HTTPS protocol
Integrate Structured Data
Your site has an XML sitemap
The main language use if specified within the website's code
On-page SEO
On-page SEO tasks involve:
Keyword research – Usually a good starting point when creating new content. Titles and descriptive tags are a major part of this. These days, there we shall often put extra emphasis on long-tail keywords (a search term consisting of several words;
Content Creation — The creation of relevant content and media that provides value to your (future!) customers. This area covers copy-writing and the creation of multi-media. Ranging from videos, icons and fe. a pdf, user cases, and surely not to forget ALT image descriptions, describing the content of imagery can be a powerful supportive element;
URL Optimizations — Following the keyword research we can easily construct attractive urls. These need to be both exciting and informative, and are usually based on common search queries.
Interlinking — The practice of referencing other pages, with related content on the same website. This way search engines are able to establish the relevance of different pages (to each other), and the overall structure and worth of a single website compared to the thousands of websites out there addressing the same, or similar, content.
External Linking — Don't be selfish! Sharing links from-and-to other websites are often highly appreciated, by both the visitor and search engines. Again, this gives off the right indicators for the content and so establishing a stronger page authority and in turn increasing your changes of ranking higher.
Content Optimization — Here specially comes into play the warning placed above: SEO is NOT a one-time effort!
Next to constantly creating new content, a healthy approach is to keep updating, refining, and tweaking your current articles and blog posts. This not only secures the relevancy of your content, but will keep your visitors a. Well informed (How relevant is this article still in today's world?), but also b. keeps tickling search engines to keep an eye out on changes and updates on your site.
A check-up of external links, interlinking, updating and adding of keywords are all part of this (continues) process.
Social Proof — A hot item these days! Not only related to giants like Google and Facebook reviews, but there are a plural of sites available to internet users to voice their opinion about your brand and its service, both positive and negative!
Off-page SEO/ Off-site SEO
Simply put: Off-site SEO comes down to efforts that do not involve making changes to your website, or the architecture serving the website to the visitor.
Off-page SEO can involve actions like: Link Building, Branding, Content marketing, PR efforts, Review Sites and Business mentions, Social Media presence and Customer Service on these platforms, same for Forums if your product or service requires them, building and maintaining relevance of your brand and its products through Influencer Marketing,
More things we need to consider: Guest Posting, Live and Online Events, launching and participating in Podcasts, and optionally even Content Syndication, which comes with its own set of requirements and specialized approach, yet again.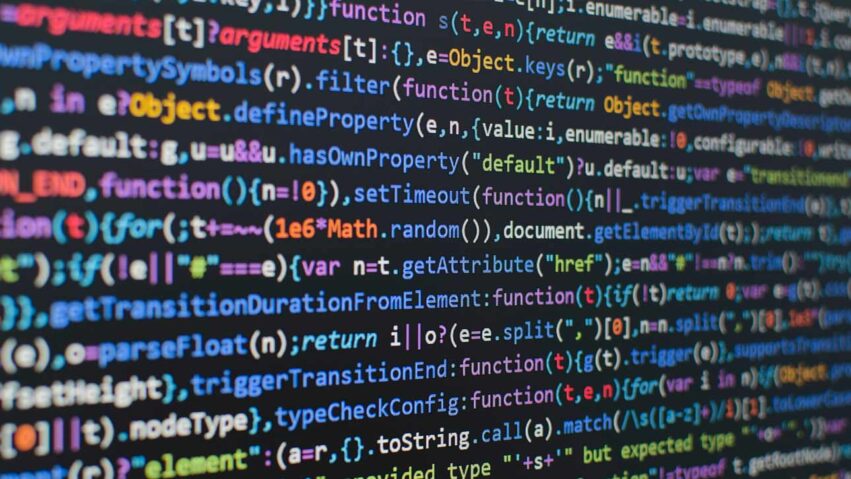 Internet Terminology Explained
INTERNET
The internet (aka. the World Wide Web, Inter-web, or simply The Web) represents a global network of computers, mobile devices, gaming platforms and other devices. Through this network it is possible to communicate with anyone on the globe, in the blink of an eye, sometimes even faster, purchase goods, send digital files and find information related to any topic or interest area.
INTRANET
A private network of computers facilitating the communication and information exchange within a company unit. An intranet is not bound to a specific location, but cannot, or only through certain security protocols, be accessed from the outside world.
WEB SITE
A collection of, publicly accessible, web pages usually used to promote a business or person. The pages share a single domain name, on one or more web servers.
WEB PAGE
A part of a website, displaying a certain focus of information, or with a specific function assigned.
PAGE URL (U-R-L)
Short for 'Uniform Resource Locator'.
Also named as 'web link, or simply 'link', 'url'.
Simply put: It is the address of a website, and thus your company's online residence.
NO-FOLLOW LINK
This is a web url that indicates to search engines an importance of 0 (zero), so the search engine won't give any value to it, and will not use it to influence your website's SEO score.
CMS (Like fe. WordPress)
A Content Management System (CMS) is a user friendly software that allows you to manage, maintain and extend the reach of your website.
WEB SERVER
A web server is a hardware machine plus related software to operate the machine using the HTTP protocol (Hypertext Transfer Protocol). These days most, of not all websites require to be approached through the HTTPS protocol, which ensures an encrypted connection between the two parties; visitor and information provider.
SEARCH ENGINE
A search engine, fe. Google, Duck Duck Go and is a software that uses a users' search query to present relevant content to the user. Usually presented in a long line of SERPs.
SEARCH QUERY
Simply put, and all internet users do this every single day, making it a valuable resource to focus on: The (long-tail) keywords used by people as input for search engines to find relevant content.
KEYWORDS
A keyword, also termed as 'focus keyword' is a specific word, relating to your operation, or goal, singled out to generate more traffic to your website. A web page can, and should, contain several keywords to catch not only the main focus keyword, but also several of its related search terms.
LONG-TAIL KEYWORDS
A search query consisting of more than one word.
Sounds almost uneventful, but instead has significant impact on your SEO strategy.
SERP
Search Engine Result Page, containing organic search results, often including paid advertisements and PPC (Pay Per Click) ads.
META DESCRIPTION
Within each web page there is this 'core piece of information', called the meta description. This summary is to provide search engines a quick reference on what a particular web page is all about, and how it relates to the search query.
PAGE TITLE/ HEADING 1
Again, a core piece of information to tickle search engines in finding your page relevant for the search query. Make it snappy, inviting and relevant to the content to ensure the best result.
SEO
Search Engine Optimization. ie. The art of content creation around the focus areas of your brand or company. This revolves mostly around keyword optimization and content creation to meet the searcher's intent optimally.
WEB DESIGN
Web design describes the design process of the front-end (what visitors see) of a web site, including UI/UX design, writing code, authoring content, optimizing web graphics (and tailoring it to it's particular requirements) and accommodating Search Engine Optimization.
WEB DEVELOPMENT
Entails the work involved to develop a website for the internet, or intranet. Usually web development entails the work involved with non-design elements, such as writing code and programming.
MARKETING
Marketing is the practice of defining creating and communicating, through different (social) media channels, of promotional and informative content, specifically targeting a pre-defined audience, or target-group of people and/or businesses.
BRAND IDENTITY/ IMAGE
A brand identity is made of several graphical and physical elements that communicate a certain perception to a select audience. This audience can be existing customers, as well as prospects. A brand comes with its own logo, of course.
Curious what SEO can do to improve your website ranking and authority?

Fill in the contact form and we'll talk soon!

---
Web Design
Curious a customized web design can improve your brand's authority and perception?
Read all about this on this page:
Web Design